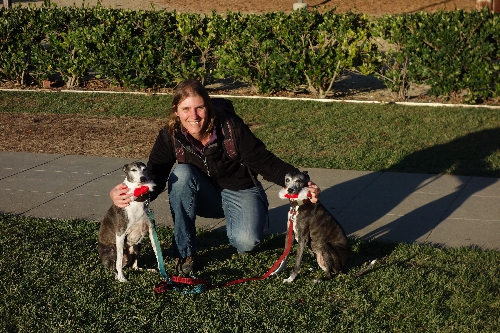 When I grew up in Belgium, New Year's Day was more important than Christmas. Yes, we had a live Christmas tree with colorful balls and twinkling lights in the living room, but the presents underneath would be distributed on the first day of the new year. On Christmas Eve, my brother and I would have a quiet dinner at home with my parents. Sometimes, my dear oma would join us. My dad retrieved the "gourmet set" from the cellar and my mom picked up trays of bite-sized, raw meat and vegetables (and not to forget, pancake dough) at the butcher. For hours, we would each cook our own dinner in tiny pans and on top of the "communal" electric grill plate in the middle of the table. This food experience was called "gourmetten". We all loved it and finished the meal off with mini-crepes. Then, we would play board games until bedtime.
I have always seen Christmas Day as my one and only true day off in the year. As a kid, teenager and tween, nothing was ever planned on December 25th. I would play games, read books or watch movies with family or boyfriends. Always inside, ideally with a wood fire burning. Sometimes, there were small gifts involved. Last year, I wrote a post about Christmas for my "Then and Now" series. You can check it out here. The tropical photos bring back a lot of fun memories! Being digital nomads means that Mark and I have spent Christmas all over the world and never know how the next one will look like. Rarely have we spent the day with family, the last decade and a half.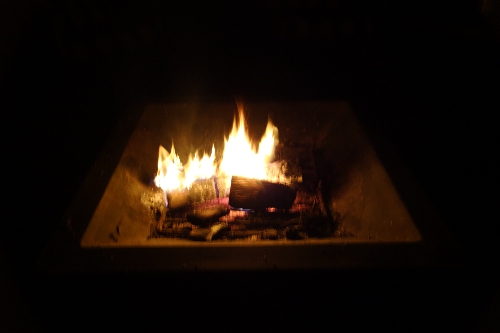 As a child, New Year's Eve was generally celebrated in the house of my paternal grandparents, while as an adult, I would join friends for a party here or there. That was, until I left my home country on an infinite journey. From then on, the holidays would be shared with whomever was around or we would participate in whichever activity was organized near us.
The big day, until I left Belgium in the summer of 2003, was undoubtedly New Year's Day. In the eighties, I would read my New Year's letters (created at school and containing a poem with resolutions and loving words) to my parents, godfather and godmother and receive gifts (or later, money) in return. Those were the good days. Actually, that tradition is still in place – electronically. 😊
This year, our Christmas habits have been the same (no gifts, no crazy store visits, no stress, no commitments), but our plans have been up in the air even more than other years. We have gone from wanting to host something here (the place we are pet sitting in San Diego), to joining friends in Palm Desert, to spending the weekend in our camper at Joshua Tree National Park to flying back to the East Coast to be with family there. Nothing panned out, so we still have no idea what we will do, but amazing food will surely be part of it. As for New Year's weekend, we might still head into the desert. Time will tell, or better… "We'll see what happens!" – our motto for as long as I remember.
Thank you all for reading, visiting, and commenting this year, and…
Happy Holidaze!!!