A few weeks ago, when Mark and I were still taking care of Herk and a pool in Rocklin, CA, we faced housing insecurities for a period of four weeks. After not finding suitable listings, we were getting a tad antsy, only a couple of weeks out. Would we be homeless between our week-long house sit in Fairfax, CA and two-month assignment in Sebastopol, CA? What would we do for four weeks? We couldn't afford staying in a motel for that long… Luckily, some other options started to appear.
"Do you think I should apply to that two-week house sitting job in Lacey, Washington?" I ask Mark as I am reading through the assignment again.
"Sure. Why not, we don't have anything else at the moment," he replies. "We have nothing to lose."
"OK," I say. I write a nice letter, explaining why we would be the perfect sitters for their two dogs and hit the submit button, thinking how an 11-hour drive and weather that is even colder than Northern California are not ideal.
By lunch time, two other options have appeared online. Since we "don't have anything to lose", I apply to both. What a day!
"There is a ten-day sit in the middle of San Francisco," I tell Mark while we eat our sandwiches. "I did write them a short message and linked to our profile."
"But, it is only for ten days," Mark reacts. "Don't forget we have 28 to fill up."
"I know, but it is close by and… I'd love to live in this fascinating city for a little while. You really enjoyed it when you lived there, right?" I know the location is hard to beat. I am looking forward to visiting the city again, as well as the surrounding area where Mark and I met in 2004.
"Anything else going on?" Mark wants to know.
"Well, there is actually a five-week house sit in a fancy house in Huntington Beach," I offer. "The timing and the warm location would be perfect. The main thing about that one is: no gaps at all during house sits, but we would have to cancel the week-long one in Fairfax."
"Hmmmm. That's not great either. Although, they only have chickens and mentioned that the neighbors could take care of them, if we found a longer sit elsewhere. It doesn't hurt having a conversation with them, I guess," he says.
"That's why I sent them an introductory email as well. We'll see what happens," I finish the conversation.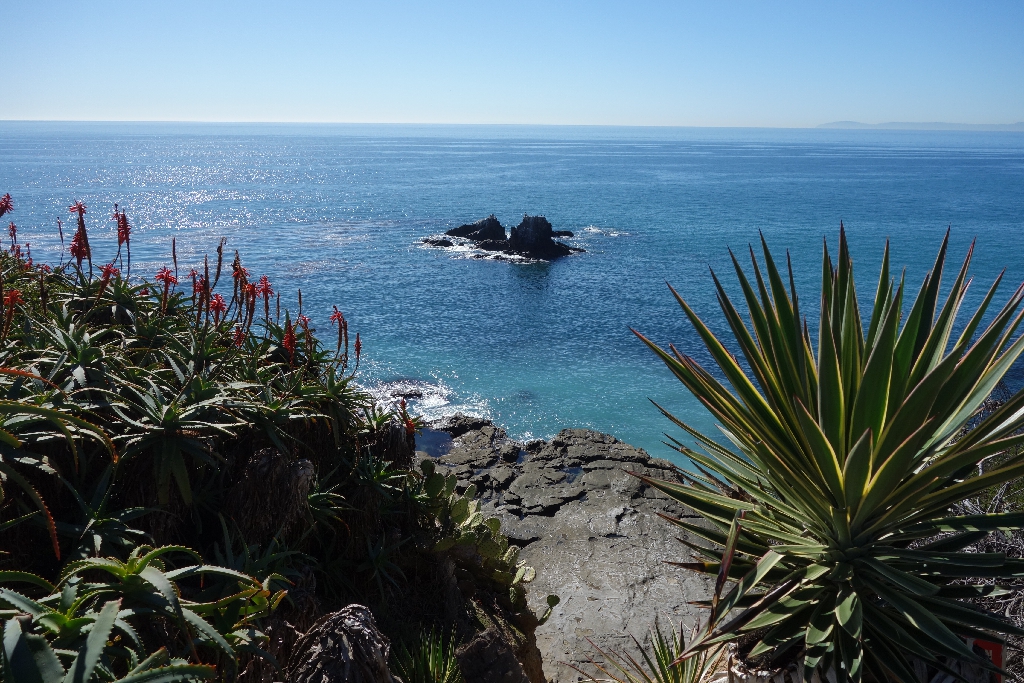 Before going to bed that night, I open my inbox and find a message that makes my heart skip a beat. "Congratulations! You are confirmed as house sitters in Lacey, WA!" it says.
"Oh no," I sigh.
"What's wrong?" Mark asks.
"We are confirmed in Washington! And we haven't even had a conversation with the owners. They really want us and they think we are committed because of my engaging message. We still have all the California ones pending. Now what?" I am flabbergasted. "I told you I shouldn't write my emails too enticing when we aren't ready to commit yet!" Somehow, I find a way to blame Mark. I am good at that.
"Usually it doesn't happen like this," Mark reacts, "Your email is supposed to start the conversation. This is not your fault. Maybe this is the first time they use this house sitting service? Don't feel bad. We never said we would commit." He tries to put me at ease, but I immediately have to send them an email back, confirming the Skype phone call we had set up for the following day. How do we tell them we don't want to commit quite yet?
The next morning, I see another house sit in Southern California pop up. This one is for two and a half weeks, in Costa Mesa, with a young dog. The drive is about 7 hours from Fairfax and the temperature 10 degrees Fahrenheit warmer than Northern California and 20 degrees more than Northern Washington. I apply, feeling a bit guilty towards the people we have a conversation with at 2pm. That's it for house sitting applications, though. We hope one of the warmer ones will work out for us. The competition is fierce.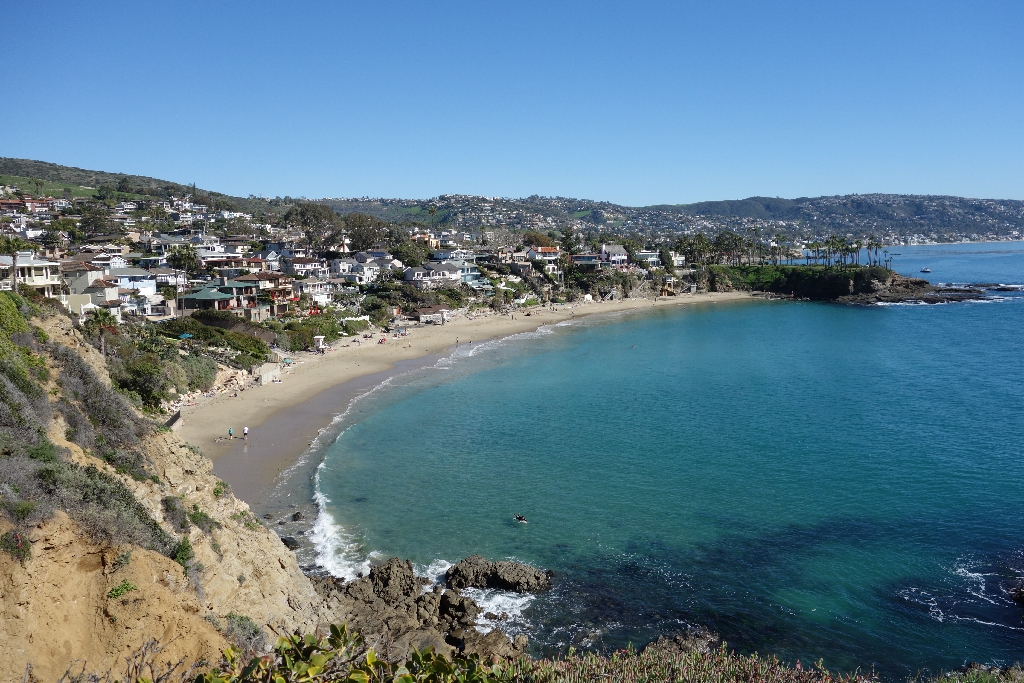 When we talk to the friendly owners of the house in Washington, we immediately clear up the air about having applied for house sits in California as well. While a bit shocked at first, they understand the process a little better after we explain how most owners and sitters approach the opportunities and interactions. We hit it off with the couple – they are sailors as well – and they would really like us to take care of their lovely home and cute dogs. "Of course, we would like you to choose us, but the ball is in your court," they say, after I tell them we would like to have a few days to see if we hear back about our other applications. Usually, the ball is never in our court, but always with the home owners, who have a selection of applicants to pick from.
By evening, the owner in San Francisco writes that we are #2 of his choices, with candidate #1 visiting him in person the following day. He would get back to us if that person would not work out. He remains mute.
The owner of the multi-million-dollar villa in Huntington Beach writes back "Gosh guys, we have a lot in common. I love it! The only dilemma is whoever was going to house sit would be sleeping in our guest bedroom, which has a trundle bed, full size on top and the pull out is a twin so kinda small for a couple unless you guys are short and skinny haha." I found this answer strange (how can we have anything in common with rich people?) and even a bit suspicious. With so many fancy bedrooms, why do they want us to sleep in a trundle-bed? Nevertheless, after writing back that this is not a deal-breaker, we never hear back from him.
We also receive a reply from the woman in Costa Mesa, who really liked our profile and lets us know she is considering us. The following day, we have a positive Skype conversation with her. After emailing her some references of previous sits, she writes that she would really like us to take care of seven-month-old Jaxx and that she will confirm us on the site as her sitters, if we are ready to commit.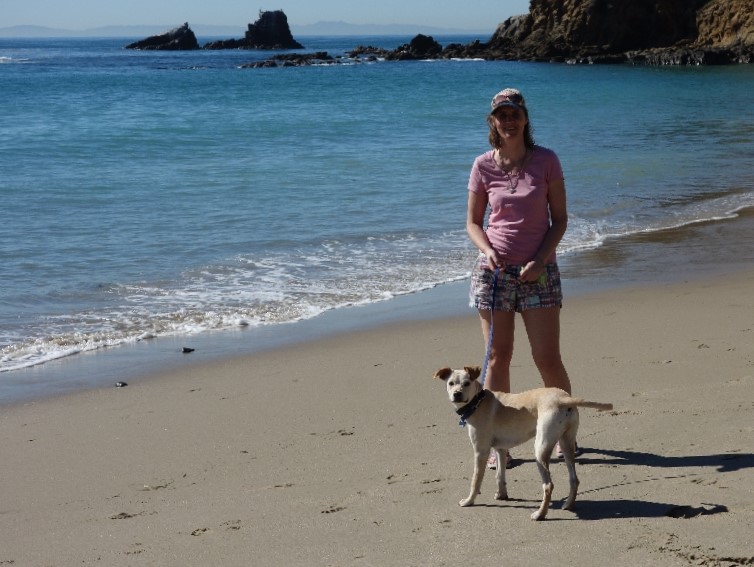 Mark and I think and talk about the sit in Washington and the nice people we met over the phone. We feel bad disappointing them. "Sometimes, we have to think about ourselves," Mark sighs. "I know," I respond. The prospect of warmer weather, the opportunity to meet friends in San Diego and extend our time in Southern California a bit, and a shorter drive guides me to send an affirmative email to Costa Mesa. Then, I write a longer, more personal one to Washington, and can barely sleep that night.
Luckily, the couple understands. Who would not prefer winter in Southern California as opposed to Washington? We remain friends and help them find another sitter. Weeks later, we make the home owner and her sweetheart of a pup happy in Southern California. And that is how we got here, right now, with Jaxx! 🙂
(The links for the potential house sits in this post bring you to their initial listings, to get an idea about what we find online and how we decide which ones to apply for.)
Have you ever been in a situation where you felt "selfish" about a choice? Which house sit would you have picked and why?