Every first Wednesday of the month, the IWSG (Insecure Writer's Support Group) encourages writers to share their fears, thoughts, progress, struggles, excitement, encouragement or anything really about their writing.  Last month, I gave a summary of my book project. The question IWSG would like to see answered this month is "What was your very first piece of writing as an aspiring writer and where is it now?" Since my only success as a freelance writer is getting articles published in boating magazines, I would like to share some insights about article writing.
My unofficial writing career started in 2007, when Mark and I were stuck at a friend's house in Austin, Texas, trying to sell our truck camper (in which we had explored Mexico and Central-America for a year) and figuring out what our next adventure would be, at that time a toss-up between moving to Belize or looking for a small sailing catamaran. We had a few months to kill and I decided to focus on my love of writing. The first article I ever wrote is called "Pursuit of the Sloth". It is based in Costa Rica and can still be found online. I never received any money for it. "Getting Splashed by the Pacuare River" is the first story I was paid a pittance for ($25 if I remember correctly). Playground Earth published it online and later renamed it "River Rafting the Pacuare River". It would take a few more years of writing inactivity and sailing experiences before I started working on articles more adamantly and successfully.
"How does it work to submit and publish your articles?" friends would often ask me. The short answer: it is a long process of determination and patience. My more detailed reply is something along these lines:
You write a story you think might interest the editor and readers of a particular (sailing) magazine. You spend time reading the magazine's guidelines beforehand and – in my case – end up writing too many words. You revise for hours. You search for photos in your archive to complement the story. You end up with too many. You edit and resize them, but keep full-sized versions in a separate folder. You rename the selected photos, create a photo captions list and write a short bio about yourself.
You pitch your story with an enticing, well-constructed email, attached article, captions list, resized photos and writer's bio. You mention you have high-resolution versions of the photos, if interested.
You wait.
You wait some more.
You send a follow-up email after a month or more.
You wait.
You wait some more.
You receive an acceptance email, in which case you are done – Yes! – or you work together with the editor to improve the article, which might mean rewriting a bunch or researching extra facts. You contribute many more hours to the project. Or, you receive a rejection letter, in which case you rewrite the story for a new market and try to pitch it elsewhere, or you say "whatever" and forget about it. Or, you still don't hear anything back and act in the same fashion as having your story rejected. Say your article is accepted for publication and you have gone through great effort sending your full-size photos over unreliable internet connections. Barring some exceptions (I do have my favorite editors!), these are the next steps:
You ask the editor when he or she thinks your article will get published. The answer can be anything from "as soon as we have room," to "in a few months," to "in about a year," to "in the next issue" (undoubtedly my favorite answer). You might have to ask multiple times.
You wait.
You wait some more.
You are asked to resend your full-size photos. Oh, and maybe the story as well.
You wait.
While in the middle of nowhere on your sailboat, you try to find clues whether your article is published yet, either by researching online editions, asking friends in the area of the publication or asking the editor (again), who is slowly getting sick of you.
If it has been published, you are ready for the next steps. If not, you wait. And you wait some more. (If you are a writer needing this income to survive, you write and submit several articles a month and keep track of the messy process of each one, somehow. And hope all the stories are eventually bought. More than likely, you opt for another job.)
You submit your invoice.
You wait.
You wait some more.
You send a reminder about the invoice.
You wait.
You wait some more. Extra reminders might be in order.
You get paid by check in the mail, having others deposit it, or by Paypal and losing a cut. The time between writing the article and receiving payment for it usually ranges between 6-12 months, since most magazines pay upon publication instead of upon acceptance.
You start all over again.
I do love to write and I do have an infinite amount of topics and experiences to share, but the whole process remains taxing and tiring. While I realize the inboxes of editors must flood with article suggestions and submissions, I do wonder why it is so hard to send a one sentence email as a response to your hard work. The reply could be anything ("We received your submission and will have a look." "Thanks for your submission, but we are not interested."), I don't really care. Well, I do care a little bit, of course. But, just getting some kind of acknowledgement instead of getting ignored would make me feel respected and ready to move on and submit elsewhere. Or is it just me?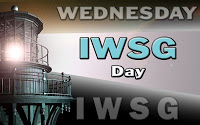 How did you get started with your profession, career or hobby?