Every first Wednesday of the month, the IWSG (Insecure Writer's Support Group) encourages writers to share their fears, thoughts, progress, struggles, excitement, encouragement or anything really about their writing.  Since August 2016, the IWSG offers a particular question as a writing prompt for their members. Answering it is optional. This month that question is "How has being a writer changed your experience as a reader?"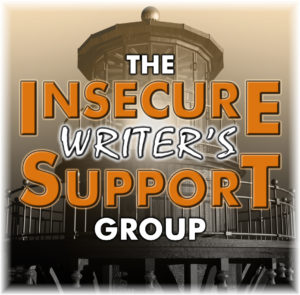 January has been a month with little progress on the book writing front for me. Mark and I wrapped up a three-month pet sit in the Sacramento suburbs mid-month, followed by a week-long house sit in Fairfax, CA. Then, we drove all the way south, past LA, for a two and a half week puppy sit in Costa Mesa. All that moving around and "re-settling", plus the care for a 7-month pup always looking for trouble, the attraction of sunny weather to be outdoors and my commitment to writing a few articles, leaves little time to concentrate on writing a book. Sure, my memoir is always brewing in the back of my head, but I have not put down any more words, except for trying to understand what thread I should follow. As I mentioned last month, I could use your help. But first, I'll answer the IWSG question, since it is somewhat related.
As a writer, my experience as a reader has changed quite a bit and not necessarily in a way that makes reading more enjoyable. Rare are the days that I could just immerse myself in the story and enjoy the author's or main character's adventures, without focusing on the semantics, the style, the layout of the story or the approach and voice of its creator. How did he get his ideas? How did he construct the dialogue? How is he holding the reader's attention? What is the main thread of the story? I mostly read to learn things about writing now, instead of for entertainment.
As a writer, I have also realized that the reader's opinion is important. A book can only become successful if there is a wide audience that enjoys reading it. Of course this makes sense, but as a non-writer, you don't give it much thought. The reader is important. If I want you to read my memoir one day, you are important. Which brings me to the question I want to ask you.
Some of you might know already that I am working on a memoir that roughly covers the most adventurous decade of my life, basically from age 30 to age 40, when Mark and I traveled through Mexico and Central America in a small camper with our two dogs and sailed on our small catamaran in the Caribbean and South Pacific over a period of eight years .
Since there are so many ways to approach this topic and I feel slightly overwhelmed, I would like to narrow down the main theme(s) of the book.
What would entice you to pick up a travel memoir? What topic(s) would get you hooked? Which part of somebody's alternative lifestyle would you enjoy reading about? What would capture your attention and pique your interest?
Feel free to not look at the suggestions underneath and just share your first, gut thought! I thank my close friends for coming up with some of the topics underneath.
sailing stories
challenges to overcome – physical and/or mental
inspiring natural sights
cultural experiences
amazing wildlife encounters
the adventurous, unique part of the lifestyle
ins and outs of the couple's relationship – being together 24/7 all the time
cost of maintaining a lifetime on the road and the water
humorous approach
personal anecdotes
friendships created and characters met underway
spirituality – what guided the couple in their decision-making
a non-materialistic approach to life
food and diet – how are groceries acquired and what was cooked
health problems and challenges
day-to-day life (including a lot of the other topics)
other: …..
I appreciate any input from writers (which will provide new insights to me) and non-writers. Thank you!!