Every first Wednesday of the month, the IWSG (Insecure Writer's Support Group) encourages writers to share their fears, thoughts, progress, struggles, excitement, encouragement or anything really about their writing.  Since August 2016, the IWSG offers a particular question as a writing prompt for their members. Answering it is optional. This month that question is "What writing rule do you wish you never heard?"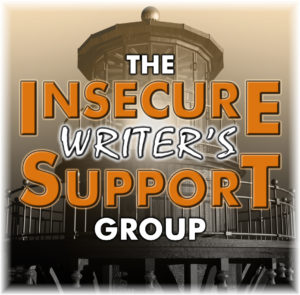 December has been an interesting month, what with the "holidays" (do writers – or their heads – ever take holidays?) and our time in Rocklin, California dwindling down. During this recent three-month house sit, Mark and I lived in the suburbs of Sacramento. Due to the "boring" surroundings and less than ideal weather, I happily sat behind my computer every day, all day. I worked a lot on my memoir and think about it constantly when away from my temporary desk.
I continued my approach from the previous month and wrote, enhanced, edited and reviewed a chapter a week. The result: I am halfway through the first provisional draft, following my initial outline of November 2015. The problem: I am not happy with my voice and the way I am compiling this work of non-fiction. I know in my heart what I want for this book and even think I understand how to do it, but some "rational" part of me wants to put everything down first. Mind you, this "everything" is already a selection of the most interesting episodes and anecdotes of the ten-year period I hope to cover. Bottom line is, I am probably wasting a lot of time and it would be smarter to try a different approach and, once and for all, come up with an attractive theme and thread for this book… And, stick with it.
My goal for January: try this different approach and stop choosing the easy way out. Face my fear of not being able to succeed in creating attractive copy that draws the reader in. I also want to continue my memoir writing exercises to find the story I really want to tell and am passionate about. The book "Your Life as Story" by Tristine Rainer is helping me with that. And, I want to involve you, the reader. Next month, I have an important question for you. Stay tuned!
As for this month's IWSG question, my answer is "Read." If writers want to become good, they need to read a lot. To be honest, most of the writing rules I have heard are pretty helpful, and so is the suggestion to read heaps. This habit truly teaches you some of the craft, consciously or unconsciously. The reason I wish I never heard it is because I am not reading enough and don't seem to find the time to do so. Another good New Year's resolution?
What are writing rules you have heard of? Any favorites? Any you wish you never heard?