Every first Wednesday of the month, the IWSG (Insecure Writer's Support Group) encourages writers to share their fears, thoughts, progress, struggles, excitement, encouragement or anything really about their writing.  Since August 2016, the IWSG offers a particular question as a writing prompt for their members. Answering it is optional. This month that question is "Have you ever pulled out a really old story and reworked it? Did it work out?"

I have about five completed articles in my archives which have not been published. Some of them are a few years old. I've sent them to particular magazines (the ones I wrote the stories for) and either got no reply, or once, a rejection.  I have reworked a couple of them and sent them off on different occasions (you are supposed to wait for a rejection before submitting elsewhere, but more often than not, I receive no answer, so after multiple months, I try again with another magazine). The one time I did hear back, it was to tell me that the story was accepted. I'm signing the contract and providing a bio today, actually. Yay! I still have a few articles left that I need and want to re-submit. It is one of the many time-consuming projects on my long to-do list. 🙂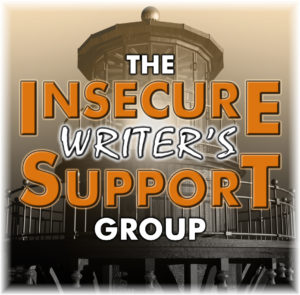 Last month, I posted a question for the readers of my blog and I want to thank all of you who replied and provided me with insights into creating my memoir. I was at the halfway point of my first draft and quite stuck in regards to a theme and approach. Your answers have made me realize that, while different readers like different topics – no surprise there – most of them enjoy reading about personal anecdotes, exciting adventures, challenges and how to overcome them, intriguing locales and relationship antics, all with a healthy dose of humor and a bunch of other, interesting and deciding topics intertwined. Phew! You have suggested; I will try to deliver. Help!
So far, I feel like I have been writing from a distance. As if I have been looking at myself from above, from an angle, from a different reality or dimension. It appears as if I am not writing about myself, but about somebody I have been watching for a while. There is no real feeling for this person, no emotions. I need to go back into the scenes with her and be able to write deeply, strongly and engaging. I need to truly imagine all these moments again, immerse myself in them, re-live them and then recreate the events and feelings on my screen. It is not so easy.
March 1st (other than my husband's birthday) will be the real start of 2017 for me. After a chaotic January and February, in which we moved about a lot and I mostly wrote articles, stories and blogs, I can now focus on my bigger goals, start prioritizing my most important projects and make myself accountable again. It doesn't matter much what I have been doing last month (reading, collecting book ideas and themes, doing memoir exercises from "Your Life as Story" by Tristine Rainer), but what I am planning to do this month, right?
Now that we are semi-settled again for a couple of months, with the only distractions a sweet dog, a peaceful and pretty environment, a planned family visit and lots of things to see and do in the town of Sebastopol and Sonoma County (Northern California), I will have no problem concentrating. Hmmm… Yep. It all comes down to priorities and getting a handle on distractions. With spring approaching and its beautiful blossoms emerging, at least the view from my temporary window will be a pleasant one. I'll try not to smell the flowers and focus on my writing, most of the day! 🙂
How are your projects going? Any distractions you'd like to share?