Every first Wednesday of the month, the IWSG (Insecure Writer's Support Group) encourages writers to share their fears, thoughts, progress, struggles, excitement, encouragement or anything really about their writing.  Since August, the IWSG would like to see a particular question answered in each blog post. This month that question is "What is your favorite aspect of being a writer?"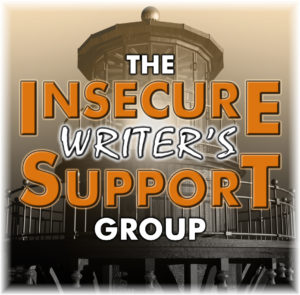 Exactly one year ago I started writing my memoir, Floating About – A Life Less Ordinary (working title) by following a one month "outline course", organized by Christine Gilbert. I'd like to say I've come a long way since then, but truth is, I have come a very short way. I worked hard that first month, November 2015, creating an initial outline and pumping out 90,000 words getting there. I also started this blog, Roaming About, around then. All that extra time, unlimited internet and "free" electricity after living on a basic sailboat for so long, had to be put to good use!
Then, my fire extinguished a little bit over the winter and by the summer, all the distractions became too much. At this point, I have 7 first draft chapters out of 27, which I am not very happy with. I am still struggling with finding the right theme(s) and angle. Once the first draft manuscript is finished, I will need to cut about 3/4 probably, since my intention now is to "write it all down", integrating previous notes, blogs and articles. After an extremely busy September and semi-October, I promised to pick up work on my book again, and I have. As long as I don't get too distracted by other writing commitments (to myself), I'll be OK in November. But, blogging and all that comes with it is taking a very big chunk of time out of my weeks.
I convince myself that creating blogs is good exercise for my writing and that eventually, something good and beneficial will come of it. Who am I kidding? To write a book, you have to be committed, you have to focus, you need goals, and you have to prioritize. I feel like a broken record. I know what to do: reduce (or pause) blogging – that includes reading other blogs and commenting – and work on my book. Or write articles again, since Mark is the only breadwinner right now and it has been ages since I wrote an article. Sounds easy and manageable enough, except for the fact that I like posting three blogs a week, that I have this need to share our lifestyle and the hope that people actually enjoy reading these stories. I also want my blog to grow and inspire readers to live a life less ordinary, to follow their desires, to not dream but do!
This month is NaNo (National Novel) writing month, which encourages novel writers to focus on their book and write 50,000 words in one month. Since I am working on a non-fiction book, I can't join that productive challenge, but I could unofficially aim to add 50,000 words to my manuscript in November. How is that for a goal?
Now, to answer the IWSG question of this month… My initial favorite aspect of being a writer is both a blessing and a curse. As a writer, you are never, ever bored. You are always thinking about story ideas, mulling over concepts and writing in your head. Whether you are waiting for a bus, sitting on the toilet, driving the car, or on a six-hour night watch crossing the Pacific Ocean, scenes and scenarios play off in your head and immaculate phrases appear. A whole chapter, blog or story finds its perfect composition. Only too bad you did/could not write any of it down. Trying to recreate that inspiration on the screen or on paper… nah, just not happening. If only our brain could record these voices and ideas and turn them into typed words automatically.
Why is this non-stop mind action a curse? Well, it can drive you totally mad, especially when you want some peace. Imagine trying to fall asleep when the rotors "up there" keep spinning. Or, you would like to just sit and do nothing, watch a sunset, relax on the couch. Impossible! The thoughts – productive or not – keep coming and there is no way to put a halt to that. Because of this love/hate relationship with the thought process, my more favorable favorite aspect about being a writer is not this busy brain, but the practical fact that you can take your profession (read: computer and brain) everywhere. Other than the low pay, it is the perfect job to have on the road, the rails, the water, the planet!