Every first Wednesday of the month, the IWSG (Insecure Writer's Support Group) encourages writers to share their fears, thoughts, progress, struggles, excitement, encouragement or anything really about their writing. A different question is posed each month, as a writing prompt for IWSG members. Answering it is optional. For November, the question is "Win or not, do you usually finish your NaNo project? Have any of them gone on to be published?"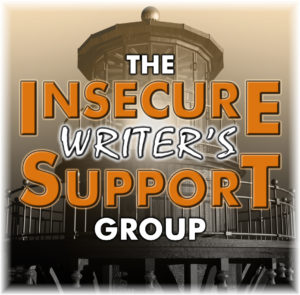 This amazing, supportive group of writers was founded by Alex J. Cavanaugh. Today, the accomplished co-hosts are Tonja Drecker, Diane Burton, MJ Fifield, and Rebecca Douglass. Feel free to swing by their sites and see what they are up to.

The answer to the question
The only NaNo I have ever heard of is the NaNoWriMo, which means National Novel Writing Month and takes place in November. I have never joined any NaNo challenge or competition and don't know much about it. Checking out other writers' blogs will provide you with more information. I do know that if I ever commit to such a project – if writing non-fiction is allowed – I would finish it. I hate to give up on goals and commitments.
My own book progress
Which brings me to my ongoing memoir project, which I have not given up on yet. That is the good news. The bad news – once again – is that progress has been minimal last month. After finishing a massive project for our business The Wirie, I had a couple of days left during our Colorado house sit to pick up the manuscript again. And, that was that. We had a thirteen day gap between being in the mountains and arriving at the coast in California for the next house sit. That time was happily spent exploring some National Parks in Utah and visiting with friends. Updates to follow soon.
Our current three-month house sit in San Diego started this week. I was determined to dive in immediately. But, guess what, just when I became serious again about that memoir (yes, I did write on Monday), a massive translation project landed in my inbox at midnight. A decision about the assignment had to be made quickly. Real money or no money? The choice was easy for me, but it is a lot of (boring) work and the deadline is very tight. Hence, I'm writing this post at 10pm, with my eyes half-closed, my back in pain and my mind fed up with computer screens…
Cheers
To writing in the future, doing what we love best, and no more snow!
How was your October?