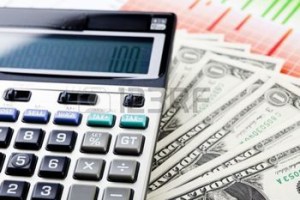 Every month, I post a report of our expenses to show that it is possible to live a comfortable, exciting and relatively adventurous life without being rich. Or even without owning/earning a lot of money. That being said, Mark and I seem to manage one big expense a month for some reason, whether it is car, plane, travel or computer-related. Luckily, we live totally rent-free and in comfort, wherever we end up. 🙂
This report includes ALL of our expenses, for the two of us. Under groceries we incorporate all the food, produce and non-alcoholic drinks (100% orange juice, oat milk for Mark and organic 2% milk for me) predominantly bought in supermarkets. Dining out means eating at a restaurant and/or take-out food. The health category covers medicines and Mark's vitamins and supplements. Utilities are always phone and Skype-related, now that our internet is free. 
Here is an overview of our expenses in June.  Once again, we did not manage to stay under $1000. Maybe next month? The grocery bill was much higher than usual, because we organized a family gathering over the 4th July weekend at our current place. After months of having no sound, "off balance" color settings, random crashes and regular "freezes"  on my three-year-old computer (which Mark, my personal IT-guy, did not want to touch anymore for the last six months, because the thing frustrated him too much), I finally gave in and bought a new computer for a great price on eBay. Next week, it will be up and running. Thank you, IT-guy!
June 2016 Overview:
Groceries:
Computer (Liesbet):
Alcohol:
Travel (2 nights of camping in Vermont):
Car - fuel (grocery runs and exploring Vermont):
Dining out:
Household (tarp for tent and parts for inner tubes):
Entertainment (Whitewater Festival):
Charity (Best Friends):
Drinking out:
Postage:
Utilities (phone):
Accommodation:
TOTAL:
$560
$234
$47
$43
$38
$32
$20
$10
$10
$8
$4
$3
$0
---------
$ 1009