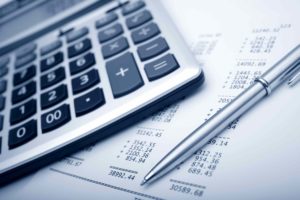 Every month, I post a report of our expenses to show that it is possible to live a comfortable, exciting and relatively adventurous life without breaking the bank. The less money you spend, the less you need to make. 🙂 That being said, Mark and I seem to manage one big expense a month for some reason, whether it is camper, plane, travel or computer-related. Luckily, we live totally rent-free, wherever we end up.

This report includes ALL of our expenses, in US$, for the two of us. Under groceries we incorporate all the food, produce and non-alcoholic drinks predominantly bought in supermarkets. Toiletries belong in that category as well. Dining out means eating at a restaurant/event or purchasing take-out food. The health category covers non-prescription medicines and Mark's vitamins and supplements; medical contains prescription drugs and doctor's visits. The utility category has disappeared, since we replaced our Skype phone service with Google Voice - the one-time fee for this was paid with our Skype reimbursement and there are no more monthly contributions.
Health insurance and costs are related to my health care as a permanent resident in the US. Mark is still eligible for free health care in the state of Massachusetts as of today. If a non-emergency were to happen outside of that state, it will be expensive! For check-ups, we both return to the East Coast. I still pay a small quarterly fee in Belgium for health care (required to keep my citizenship), which I mention in my year report.

Zesty the Westy continues to be our biggest expense: over $500 last month, mainly for fuel - we went on a long road trip visiting some national parks in Utah - and a high-altitude fuel pump so we could run our heater above 5000ft in Colorado and Utah. Not being cold anymore is worth something. We also spent $40 on accommodation - something we rarely do. Technically, I could record this amount under "travel". Usually, we overnight for free, but in Zion National Park we made an exception and paid for two nights of basic camping in the midst of the park's natural beauty.
All in all, October was not too crazy, considering we went on a two-week "vacation", exploring one of the most amazing states in this country, and Mark hopped on a plane to the East Coast. Next month, we are aiming to spend $1000 or less!
October 2017 Overview:
Car (Zesty parts : $294, diesel: $234, parking: $3):
Groceries:
Alcohol:
Dining out:
Health & Fitness (vitamins Mark):
Health insurance Liesbet:
Accommodation / Travel:
Clothing (pair of jeans Mark):
Household (camper items):
Drinking out:
Transportation (airport shuttle bus Mark):
Computer (hosting):
Charity (Best Friends):
Gifts:
Entertainment (slot machine Las Vegas):
TOTAL:
$531
$345
$97
$77
$45
$43
$40
$37
$33
$22
$22
$16
$10
$7
$2
---------
$ 1327