Nature draws me to being a nomad. I LOVE being in nature, being part of nature and having nature provide for me. I respect the elements, am in awe of the natural world, appreciate the bounty of Mother Earth (the food, the sun, the rain, the sights) and indulge in her beauty.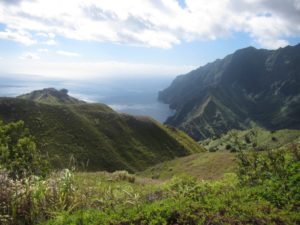 Wildlife encounters have been the most spectacular and memorable moments of my life; taking in an amazing sunset or the view from a cliff never bores. Words can't quite describe my relationship with nature, but I hope the following photos give you a sense of why I love being out in the world so much. It is but a quick selection of my thousands upon thousands of photographs, taken while voyaging on this planet and being surrounded by bliss.
(All these photos are photo credit of Liesbet Collaert)
What is your relationship with nature? What are your highlights, already seen or yet to be experienced? What are the memories you cherish?
Feel free to browse our blog for more thoughts and impressions about being a nomad. Tomorrow is a day off in the A-Z blogging world. Monday, I will be back with "O is for Open Mind".