Every first Wednesday of the month, the IWSG (Insecure Writer's Support Group) encourages writers to share their fears, thoughts, progress, struggles, excitement, encouragement or anything really about their writing. A different question is posed each month, as a writing prompt for IWSG members. Answering it is optional. For August, that question is "What are your pet peeves when reading/writing/editing?"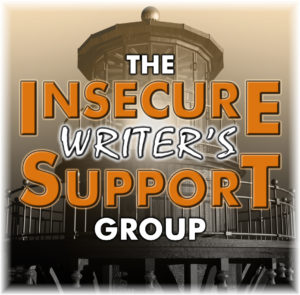 This amazing, supportive group of writers was founded by Alex J. Cavanaugh. Today, the inspiring and accomplished co-hosts are Christine Rains, Dolarah @ Book Lover, Ellen @ The Cynical Sailor, Yvonne Ventresca, and LG Keltner. Feel free to swing by their sites and see what they are up to. Don't be shy.
Scheduled posts or repeat events/meetings/projects, whether they are weekly or monthly, are a sure way to be reminded about how fast time flies. That always happens to me when the first Wednesday of the month rolls around. Again! I am happy to reflect on my (non-)writing in July, but I am sad to see another month disappear.
My pet peeve when writing/editing is using the same words too often. Whenever possible, I find synonyms for verbs and nouns already utilized. Not sure what to do about "I", "and", and "to". 😊 When it comes to reading, I have a big pet peeve called typos or spelling mistakes. Especially in best sellers. Continue reading