During our  recent four and a half month house and pet sitting assignment in Western Massachusetts, we basically lived in the middle of the woods, in one of the hill towns of Pioneer Valley. The town center of Heath does not have a store and the closest settlement of Charlemont has a small and expensive general store, that we rarely visited. The ten minute drive there – or anywhere further on – offered a couple of picturesque photo opportunities.
For our bi-monthly grocery shopping extravaganza, we had two directions to go on Route 2 from Charlemont: drive another 35 minutes west to our most favorite of two supermarkets in North Adams, or drive east for an extra 30 minutes to the equivalent store in Greenfield. Both options offered attractive scenery along the way!
Views along the drive to North Adams:
Views along the drive to Greenfield: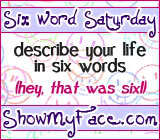 How long do you drive (or bike or walk) to get to the grocery store? Are there any views along the way?