Our four and a half month house sit in Heath, MA is coming to an end. From the moment Mark and I arrived here in April, there was a lot of talk about one event we should not miss: the annual Heath Fair in August. So, we marked the dates in our calendar and found out what all the fuss was about, last weekend. To fully experience the atmosphere, we volunteered at the gate for two hours on Friday evening and on Saturday. The Heath Fair turned out to be an extremely popular attraction (much busier than the Reggae Festival in Charlemont) and the weather was gorgeous. We went two of the three days and that was enough for us. On Sunday, we resumed our usual weekend hiking with dog Jenny.
The fairgrounds
Entertainment for all
Animals
The exhibition hall
The main attractions
Next year is the 100th edition of the Heath Fair!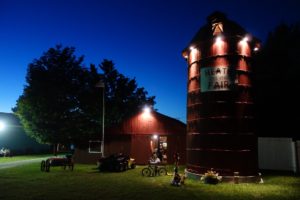 Are there annual fairs or other major celebrations in your area? Do you go every year?