Mark and I never go on vacations. We do travel a lot between places with our car, but the last time we had a real holiday together, as in taking a plane to a destination solely for sightseeing or vacationing, was back in… never actually. For me, it must have been when I was still living in Belgium, working as a teacher, before 2003. If you don't count the city trip I did with my mom to St. Petersburg, Russia a year and a half ago. Yes, we do fly to the East Coast or Belgium once in a while to visit friends and family and we went on a five-day camping trip in 2015, but it is not the same. I hear some of you scoff, when silently mumbling something like "How about those eight years you were sailing in the Caribbean and the South Pacific?" or "What about that yearlong of gallivanting by RV in Central America?" Again: not the same. Leading a certain lifestyle, when working many hours a day at our computers does not equal vacation. 🙂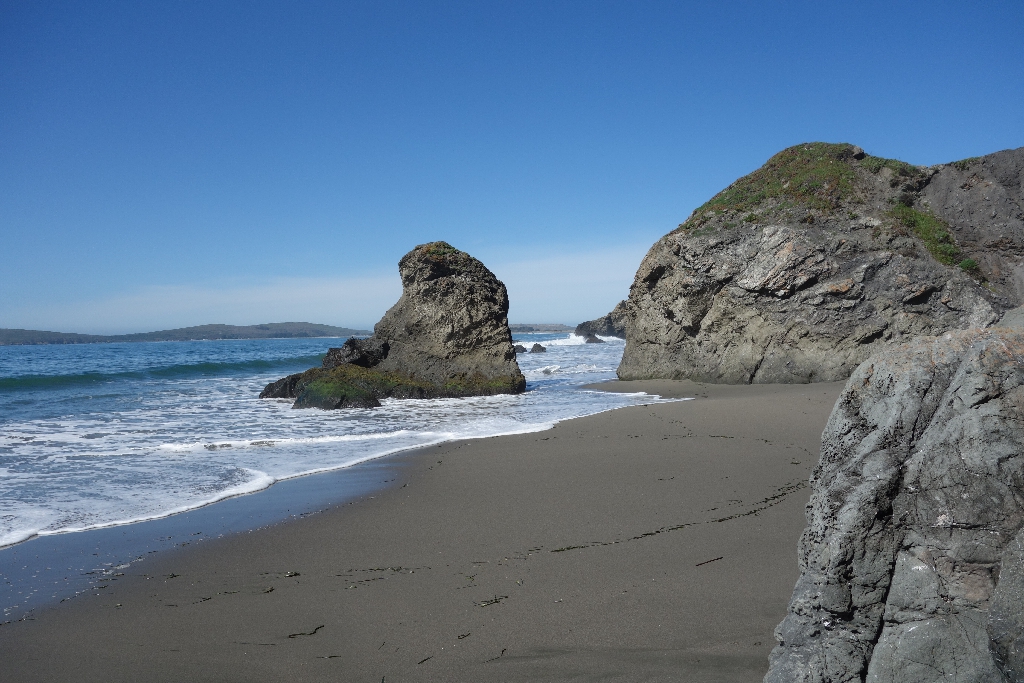 There are three reasons we never buy a plane ticket to go have fun in a new country. The main one is our business The Wirie, which requires a lot of work and attention. Even during the weekends. If we were to take off for a vacation, Mark would have to deal with his job and that would kind of ruin the general mood of traveling without worries. When your product is your baby, you can't just let go of the responsibility or chance disappointing (potential) customers. That's just how it is with us. The second reason is that vacations are expensive. Budget-minded me trying to have one would mean planning a trip on the cheap, which would cause more hassle and less comfort than a vacation should be. The third reason sounds a little bit contradictory… While it seems like I am complaining about never going on a holiday, I actually don't think we need vacations right now. We move from house sit to house sit, ideally in areas that interest us, and are able to explore different regions of North America on the weekends. This perfectly fits our schedules and gives us a sense of new adventures and explorations that vary with each new location. It is quite satisfying actually.
Without further ado, here are some photos and areas we have visited over the last month with our current dog Lola while house sitting for two months in Sebastopol, California. Lola mentioned the redwoods and the beach in her letter last week, but here are some other sights.
Town of Bodega
This is a cute town, famous for film locations in Alfred Hitchcock movies. We drive through it on the way to "the beach", meaning the area around Bodega Bay.
Bodega Bay
This wide, well-protected bay attracts a lot of tourists and is only a 25-minute drive from our current house. Bodega Head offers walks and expansive views over the ocean and Doran Beach provides miles of walking on the sand.
Pinnacle Gulch
This is our "go-to" place with Lola. A lovely walk leads to a quiet, undiscovered beach, where we can play with her off leash and listen to the waves. It is quite scenic as well.
Taylor Mountain Regional Park
The owners of our current home left us a regional park pass, so we are trying our best to visit as many of these as the area provides. Taylor Mountain is located near Santa Rosa and is happily combined with a grocery run in "the city".
Laguna de Santa Rosa Trail
Another convenient stop on the way to the Santa Rosa Trader Joe's is this easy walk in the countryside.
West County Regional Trail
One afternoon, we wanted to do something close by that provided easy exercise. We decided to walk part of this biking trail that runs all the way to Santa Rosa. We only followed it between Sebastopol and Graton, and back. It was nice, but a bit too busy for our liking.
Stillwater Cove Regional Park
On another sunny day, we ventured a bit further afield, driving north along spectacular Highway 1 – famous for the scenic views of the Californian Coast (more about that in a future post) – and to hike in this park, which has trails in the woods and along the shoreline.
As you can see, there really is no need to go on a vacation with weekend options like these. 🙂
Are there any interesting parks in your area?