About Us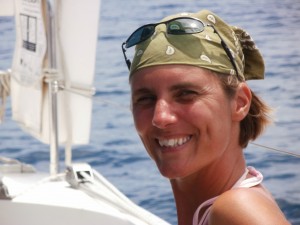 Liesbet was born in Belgium, but calls herself a world citizen. Traveling has been her lifelong passion, closely followed by writing. She has been intrigued by foreign lands, adventurous pursuits, captivating cultures and a simple world map since she was a teenager. As an adult, her worldly explorations started in earnest. During her college years, she saved up money to travel as much as her vacations allowed. After graduating as a teacher in 1997, she set out on an intensive backpacking trip throughout Southeast Asia with friends. Two "normal" years at work followed. She never owned anything, went on a few outings abroad during school holidays, and saved her income for future adventures. The next break from a semi-settled life in Belgium was a one year solo journey back to Southeast Asia and on to Australia, and New Zealand, where all the extreme sports had to be sampled. She went back to her teaching job in Belgium for another two years, before (unintentionally) leaving permanently in the summer of 2003.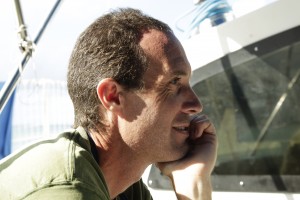 Mark is from the United States of America. He grew up in New England, but preferred living in California. He has a master's degree in computer science and built a successful career for himself. Utilizing his knowledge, abilities and skills, he lived the "American dream" for ten years, before deciding that it was time for something else. His familiarity with comfort, convenience and luxury was traded for an insurmountable hunger for adventure, freedom and a more basic lifestyle in 2005.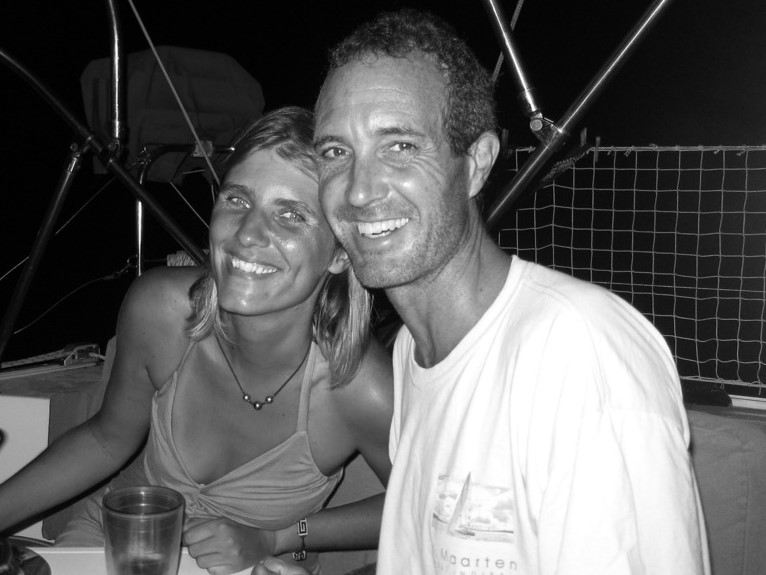 Mark and Liesbet met in California in November 2004 and have been roaming as a team ever since. She was traveling throughout the US, Canada and Alaska in a camper for a year and a half when they fell in love and immediately "moved in" together. When things settled down a bit, they decided to "unsettle" by buying a 36' sailboat and moving into a marina with Mark's two gorgeous and amazing Australian Shepherd mixes Kali and Darwin. Mark's belongings were sold and for seven months they fixed their 25-year-old monohull up and prepared her to sail south.
That plan didn't work out so well – the dogs hated the constant slant of the boat in the ocean – and a year after they met, they found themselves traveling by truck camper throughout Mexico and Central America instead. Kali and Darwin (and Liesbet) loved this much better! When they returned to the States a year later, they downsized to a tent and a little Toyota pick-up truck to search for a suitable sailing catamaran along the East Coast. They succeeded in their two-month mission and in 2007, they bought Irie and set off into the sunset once more, Kali and Darwin in tow. What followed was an eight year sailing adventure – with many ups and downs – that brought them from the Chesapeake Bay all the way to French Polynesia in the mighty Pacific Ocean. In August 2015 they sold their floating home in Tahiti and figured, once again, that it was time for something different; something exciting in its own way… They decided to focus on their blossoming freelance careers without actually settling down.
Mark, running a successful long range WiFi and cell data business (The Wirie) since 2009, and Liesbet, having an arsenal of ideas in her head and feeling inspired to write more articles, frequent blog posts and even a book, are fully enjoying their changed lifestyle. For now. 🙂 Abiding by their frugal habits and roaming spirits, combining their love of animals with their desire for some temporary conveniences, they are house and pet sitting throughout the United States, putting their sense of responsibility and their creative minds to good use.