Every first Wednesday of the month, the IWSG (Insecure Writer's Support Group) encourages writers to share their fears, thoughts, progress, struggles, excitement, encouragement or anything really about their writing. A different question is posed each month, as a writing prompt for IWSG members. Answering it is optional. For January, the question is "What steps have you taken or plan to take to put a schedule in place for your writing and publishing?"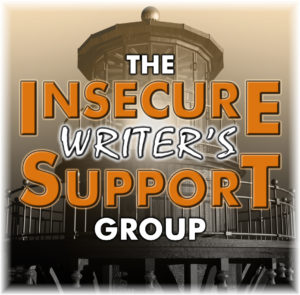 This amazing, supportive group of writers was founded by Alex J. Cavanaugh. Today, the co-hosts are Tyrean Martinson, Ellen @ The Cynical Sailor,Megan Morgan, Jennifer Lane, and Rachna Chhabria. Feel free to swing by their sites and see what they are up to.

My answer to the question
I haven't taken any steps, made any resolutions or put any writing goals in place yet. As a matter of fact, I have barely been able to think about the end of 2017 and new beginnings in 2018. I am way behind with my blogs, emails and any other writing, but as January unfolds, I hope to get going again. If circumstances allow.
The IWSG question of this month "forces" me to think about what I want to achieve, realistically, in the new year. Ideally, I write every morning in my memoir – the second draft that is – and save all other work, tasks and chores for the afternoons. In the past, this has been tough, so I assume I will need to readjust my focus. Sternly. I do hope to finish my memoir and, if at all possible, publish it in 2018. It is now or never!
My book progress
Highs are usually followed by lows. After finishing the first draft of my memoir in November, during the last month of 2017 my book was on hold again. I did write a tentative introduction, the only part my husband read so far. His review notes are still sitting in my inbox, untouched. I read somewhere that after the first draft of a manuscript, a break is recommended. Advice that was not difficult to follow. 🙂
As for many people probably, our holiday period was a busy one – not with Christmas shopping and preparations, but with ever-changing plans, a family emergency, and a long weekend away. I have also been helping out other writers. Now, it is time to focus on my own work again. January does start off rocky, but I hope February will bring more peace and stability. More about that later.
May everyone's writing in 2018 take a positive direction, and may all fruits of artistic labor be rewarded in the new year!