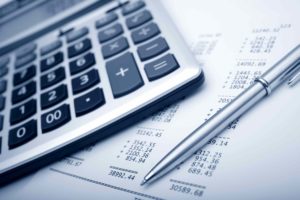 Every month, I post a report of our expenses to show that it is possible to live a comfortable, exciting and relatively adventurous life without breaking the bank. The less money you spend, the less you need to make. 🙂 That being said, Mark and I seem to manage one big expense a month for some reason, whether it is camper, plane, travel or computer-related. Luckily, we live totally rent-free, wherever we end up.

This report includes ALL of our expenses, in US$, for the two of us. Under groceries we incorporate all the food, produce and non-alcoholic drinks predominantly bought in supermarkets. Toiletries belong in that category as well. Dining out means eating at a restaurant/event or purchasing take-out food. The health category covers non-prescription medicines and Mark's vitamins and supplements; medical contains prescription drugs and doctor's visits.
Health insurance and costs are related to my health care as a permanent resident in the US. Mark is still eligible for free health care in the state of Massachusetts as of today. If a non-emergency were to happen outside of that state, it will be expensive! For check-ups, we both return to the East Coast. I still pay a small quarterly fee in Belgium for health care (required to retain citizenship), which I mention in my year report.

No matter how hard we try every month, since we took possession of our camper van Zesty in July, we can't stay under $1000 anymore. Maybe we should shoot for $1200 from now on, which appears to be more feasible. We really tried hard in October, using some tricks like selling our camping gear and using that money to buy parts for Zesty (it's like a trade, right?), postponing Amazon shopping until December, and only putting $25 of diesel in the van, keeping its use to a minimum. Luckily, we can walk to the grocery store from our current house in San Diego.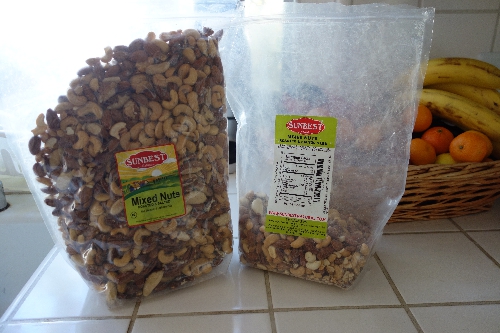 What blew the budget in November was our grocery category. Apart from stocking up our catamaran Irie in the past to sail to remote areas, we have never spent this much ($600) for one month of food. The main issues? We bought 10 pounds of "deluxe mixed nuts" (without peanuts) for $75 to last a while, and we continued the subscription of the home owner to receive a box of farm-fresh organic vegetables at our doorstep every week, which set us back $125. Mark being on the East Coast using his parents' car and taking care of himself didn't help the budget either. For December, we have cancelled the Wednesday veggie box (while tasty and good quality produce, the amount was skimpy for $25 a box) and we certainly don't need more of those super-healthy nuts!
November 2017 Overview:
Groceries:
Car (repair: $61, registration: $50, fuel: $52, parking: $31):
Alcohol:
Gifts (birthday Liesbet):
Dining out:
Health insurance Liesbet:
Medical Mark:
Transportation (airport shuttle bus Mark):
Drinking out:
Skype Liesbet:
Charity (Best Friends):
Miscellaneous (new bike pedals):
Postage:
Accommodation:
TOTAL:
$596
$195
$93
$80
$59
$43
$28
$22
$21
$10
$10
$6
$2
$0
---------
$ 1165