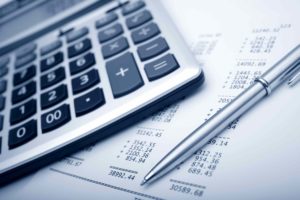 Every month, I post a report of our expenses to show that it is possible to live a comfortable, exciting and relatively adventurous life without being rich. Or even without owning/earning a lot of money. 2016 is the first full year that Mark and I have been living on land as house and pet sitters. This is therefore my first yearly expense overview.

This report includes ALL of our expenses, in US$, for the two of us. Under groceries we incorporate all the food, produce and non-alcoholic drinks (100% orange juice, oat milk for Mark and organic 1% milk for me) predominantly bought in supermarkets. Toiletries belong in that category as well. Dining out means eating at a restaurant/event or purchasing take-out food. The health category covers non-prescription medicines and Mark's vitamins and supplements; medical contains prescription drugs and doctor's visits starting in 2017. Since December 2016, I have to pay for health insurance in the US. I still contribute in Belgium for health care as well (required to keep my citizenship), which is a small three-monthly fee only reported here. Utilities are always Skype-related, since that is how we make phone calls.  Accommodation is our best category, because we live totally rent-free and in comfort, wherever we end up. 🙂
Here is an overview of our expenses in 2016. I am surprised at how high our grocery costs are and that owning a car - even a small and efficient hybrid one like ours - is relatively pricey. That being said, we spend way less money on our Prius than we did on our 35' catamaran those eight years. Parts,  maintenance and insurance were sometimes six fold that every year, but living costs when cruising were much lower than on land. While we spent between $12,000 and $20,000 yearly on Irie (2007-2015), traveling all over the Caribbean and French Polynesia, 2016 had us part with $14,614, living a semi-settled life, without having to pay for utilities or rent. It seems like a lot. This year, we hope to do better in the grocery and computer category!
2016 Overview:
Groceries:
Car (insurance, repairs, fuel, parking):
Travel (plane ticket L., visit Belgium L., motels, campgrounds):
Dining Out:
Computer (2 new laptops, accessories):
Alcohol:
Gifts:
Health and Fitness:
Drinking out:
Clothing:
Miscellaneous (membership house sitting sites and other):
Household (camping gear):
Utilities:
Health insurance Liesbet (Belgium):
Postage:
Entertainment:
Charity (Best Friends):
Bank charges (annual credit card fee):
Health insurance Liesbet (USA):
Medical:
Accommodation:
TOTAL:
$4686
$1984
$1762
$1309
$1131
$879
$516
$483
$368
$283
$239
$221
$191
$130
$111
$94
$90
$60
$43
$14
$0
---------
$ 14,614