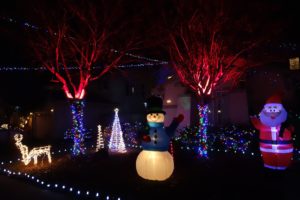 The festive season is upon us! While Mark and I are having a quiet one, across the country from his friends and family and across the pond from mine, I hope most of you are enjoying this period in the company of loved ones. It is a time of reflection, love, friendship, tolerance, peace and coziness. I hope all these feelings can be extended throughout the new year!
I want to thank all of you for reading my blog and following along with our modest adventures. My deepest appreciation and gratitude goes out to all the people who have left comments this year; you make my day! I have had the pleasure to get to know some of you through our blogs and I am looking forward to continue these amazing connections next year.
Happy Holidays, a fantastic closure of 2016 and a vibrant, inspiring and memorable New Year to all!