Every first Wednesday of the month, the IWSG (Insecure Writer's Support Group) encourages writers to share their fears, thoughts, progress, struggles, excitement, encouragement or anything really about their writing.  Since August, the IWSG likes to see a particular question answered in each blog post of their members. This month that question is "In terms of your writing career, where do you see yourself five years from now, and what's your plan to get there?"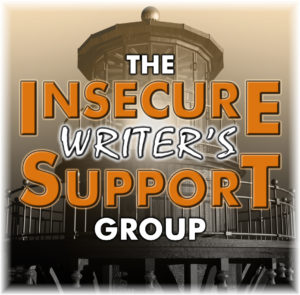 Last month, I hinted at maybe trying to add 50,000 words to my memoir in November. That would mean write, write, write, and don't look back, don't edit, don't improve, don't polish and don't criticize. While this is a good way to "get it all out there", it is not really how I have been working recently, so I chose to maintain my current goal of writing one chapter every week. Thanksgiving week and my birthday made that a bit tough but I mostly succeeded. I wrote 18,500 words. Much less than 50K, but these words are more polished material. To be completely honest, I didn't exactly write all those words this past month. I cheated. I mostly copied and pasted hunks of text from blogs I posted and notes I took in the past – which was then the present – to make up the bulk of this part of the book. But, I rewrote and edited as I saw fit, creating coherent first draft chapters. That has to count for something, right?
As I am progressing with my memoir, I have been changing tactics. Initially, I was just writing off the cuff, incorporating notes from my original outline. Later on, I wrote from memory, then cross referenced with outline ideas. Next, I digitally leafed through collections of photos I posted of that period of time, followed by reading all my It's Irie blogs covering that location and time period. I added new insights to the manuscript and worked chronologically, something I hate to do but have found to be the easiest approach right now. Next, I browsed my hundreds of pages of notes, thoughts, and sometimes articles about my life on Irie. It was – and is – a lot of work and this will only increase as I approach the end of my story, since the emails, notes and experiences I penned down during that period rival none!
Recently, I inverted that method. I now begin with a few valuable experiences that I jot down, then I grab the blogs that jive with what I want to share. I start from that, adding tidbits and memories as I read, review and write, sometimes looking for more clues in other notes. That approach seems to work better and faster for me. For now. I realize that I will end up with too many chapters that are too long, and with a first draft memoir that will resemble a phone book. I assume that's when the shaping of the story will take place, and loads and loads of cutting!
About that IWSG question of this month… Five years is a long time. I find it difficult to think – let alone plan – that far ahead. Mark and I basically live from day to day and don't even discuss anything over a few months in the future. So, let me split this incomprehensible period up for my own sake and to humor the world. In two years from now, I hope that my memoir will be published and inspire many readers to live a life less ordinary, or at least provide them with excellent and entertaining reading. I plan to get there the same way I am trying to achieve that goal right now: slow and steady, with a lot of determination. After that, or maybe even during, Mark and I will be on our next adventure, which I could see myself mold into another memoir five years from now, if the first one was a success. 🙂