Every first Wednesday of the month, the IWSG (Insecure Writer's Support Group) encourages writers to share their fears, thoughts, progress, struggles, excitement, encouragement or anything really about their writing. A different question is posed each month, as a writing prompt for IWSG members. Answering it is optional. For December, the question is "As you look back on 2017, with all its successes and failures, if you could backtrack, what would you do differently?"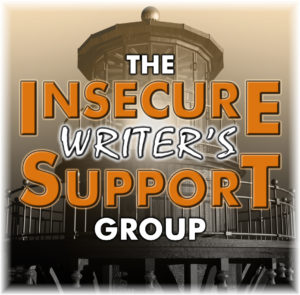 This amazing, supportive group of writers was founded by Alex J. Cavanaugh. Today, the co-hosts are Julie Flanders, Shannon Lawrence, Fundy Blue, and Heather Gardner. Feel free to swing by their sites and see what they are up to.

My answer to the question
I am a woman of few regrets, living my alternative life quite deliberately, so this is a tough question. On hindsight, we probably would all do things slightly different, because we are wiser now. But, I don't want to feel bad about the decisions I make. Those are sometimes hard enough. When it comes to my writing focus in 2017, of course I hoped to work on my memoir more. I do write all day, every day – emails, diaries, blogs, comments, chapters, articles, notes, business documents, translations, reviews – but I wish I could have removed myself from social media and all the "unimportant" scribbles, to make more room for writing in my book. Life got in the way of my memoir frequently in 2017, either because we were traveling, exploring in between house sits, settling in a new place, visiting friends and family, or our business required full-time attention.
My book progress
Some people (and I used to be one of them) think that writing a book is easy, once you have compelling material, which I have in abundance. The adventures, stories, thoughts, experiences and mind-blowing events are there – in the past, the present and the future. When you live life to its fullest, you will never lack stories to share. But… just reporting what happened in a conversational way is not enough. That does not create an appealing book. You have to start somewhere, though.
In regards to this memoir I began developing two years ago, after we sold our sailboat Irie in Tahiti, I have been typing away every morning in November, pretty much without disruptions. It is now or never on this three-month house and pet sit in San Diego when it comes to writing my manuscript. The rest of the process will have to happen in the first half of 2018 for which we don't have a plan or a home yet. Next summer, we hope to move on to new adventures and writing will be put on the back burner.
The positive outcome of my productivity in November? The first draft of "Floating About – A Life Less Ordinary" (working title) is finished! I have read and cross referenced all the blogs I wrote during the period of my memoir (2007 – 2015), but I still have heaps of notes to consult. One of those "writing in the moment" spurs is a full-blown document, 42,000 words long, about the most life-altering event that happened during the period on our sailboat. Maybe that should be a story in itself? There are many of them. Just like my diaries (which are in Belgium), I am considering to bypass reading these extensive notes. The reading takes up an incredible amount of time and I have too many words already. There is so much to say, and therefore, the content in my book is still all over the place.
Now, before congratulating me on this first step in the process, there are a few things to note:
I love writing and it comes very easy to me (when I prioritize the memoir); this first draft was a "breeze" in terms of just writing; putting it "all" down. Before starting the next chapter, I always reread and fast-edited the one I finished, a process I enjoyed as well.
All I have so far, is a compilation of scenes, conversations and anecdotes – moments I found the most important during our eight-year sailing journey, running a business from the middle of nowhere, and being in a close quarters relationship.
The manuscript contains 177.000 words, which is double the word count of an average memoir.
There is a lot of work to do. A lot. The book still requires an appealing theme (my biggest struggle since the beginning), needs to flow and has to make sense. Plus, I have to somehow cut the word count in half!
And, I haven't even said anything about finding the right titles, quotes and photos, unexpected problems, proofreading, professional editing, publishing and promotion.
But, real progress is finally being made and I am proud of that.
What have you been writing in November? Anything counts!