Every first Wednesday of the month, the IWSG (Insecure Writer's Support Group) encourages writers to share their fears, thoughts, progress, struggles, excitement, encouragement or anything really about their writing. A different question is posed each month, as a writing prompt for IWSG members. Answering it is optional. For June, that question is "What is one valuable lesson you've learned since you started writing?"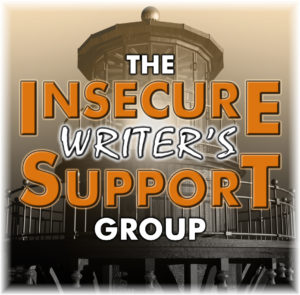 This amazing, supportive group of writers was founded by Alex J. Cavanaugh. Today, the inspiring and accomplished co-hosts are Tamara Narayan, Pat Hatt, Patricia Lynne, Juneta Key, and Doreen McGettigan. Feel free to swing by their sites and see what they are up to. Don't be shy.
It is July already (hurrah for summer!) and after a hectic two months of visiting friends and family (and dealing with heaps of important things and complications) in Massachusetts and Belgium, Mark and I are kind of settled in Oakland, California for a three-week house and pet sit. It has been an enjoyable and productive two weeks so far and soon, we are on the road again. Or better, the tracks… We are jumping on a train for 60 hours, first from Oakland to LA, then onward to Little Rock, Arkansas. We are on a little mission, which I will reveal in a few weeks. I hope for one thing on that train ride (well, actually a few things): that I am able to get a lot of writing done (and that we manage to sleep OK in our seats, eat relatively healthy and don't smell too badly without a shower).
I promised myself to pick up my pace/pen/keyboard again once we started this period of relative calm, and I have. Every morning I try to work on my memoir about our last decade of roaming about, mostly on the water. I'm not saying I succeed each day, but I have made a little bit of progress, one first-draft chapter at a time. I am now at the part where Mark and I are crossing the dreaded Pacific Ocean on a three-week journey without land. Being at this last half in the book means that I have a lot of notes, blogs and emails to consult, because it was an extremely challenging period; I put it all down at the time. My newest conundrum is: do I write from memory first (which I have done in many chapters, only to make some serious edits after reading the true accounts in my sailing blogs, but writing "fresh" is something I enjoy), stick with my current "non-influenced" voice and correct afterwards?  Do I read my notes and pick the best sections to copy, paste and rework? Or, do I immerse myself in the existing stories and then retell the important sections in the book based on what I read? Something to consider the coming week. I appreciate any feedback about this.
I also finished reading the book "Chapter after Chapter" by Heather Sellers, which was picked by the IWSG book club and was supposed to be done the end of May. While she has some interesting insights, I find myself getting demotivated with this whole book process, realizing – based on her tips and anecdotes – just how much work is entailed. And I am only talking about the writing part, not the publishing or promotion endeavors! She is a very committed author, as most are, I'm sure. Otherwise, you don't make it in this writing world. I don't think I am one of those serious full-time writers and prefer to tackle this project at my own pace. I should definitely take her advice of "Stop reading all these books on writing and write, write, write!"
This brings me to the IWSG question of this month. Since I never had any lessons or help with my writing and miss any English literary background (I was raised and schooled in Flemish speaking Belgium), I am thinking about what I learned after all these years of scribbling in both languages – diaries, notes, reports, blogs, emails, articles, and now this memoir. I guess it would be to always use my own voice and to not repeat words. It wasn't until recently that I also realized that, while writing used to be mostly fun, I often see it as unpaid work now. I don't mean that negatively or badly. I – naïve me – just never expected that writing a book would take so long, require such commitment and involved so many steps and processes. It doesn't help that I am distracted easily (does this happen with other hobbies/ professions as well?) and regularly find "better" things to do. Yes, I am serious about this book, but I also have a life to live, an alternative one at that, with lots of travel, pet attention and changing factors. As long as I can live with the idea that this project will be a multiple-year one (and actually be OK with that fact), the end result will follow! 🙂
Any writing lessons you have learned or tips you can share?