Every first Wednesday of the month, the IWSG (Insecure Writer's Support Group) encourages writers to share their fears, thoughts, progress, struggles, excitement, encouragement or anything really about their writing. A different question is posed each month, as a writing prompt for IWSG members. Answering it is optional. For May, that question is "What is the weirdest/coolest thing you ever had to research for your story?"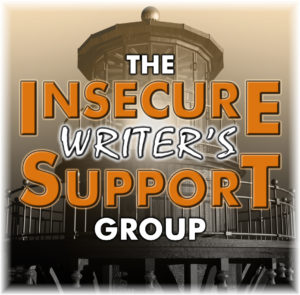 This amazing, supportive group of writers was founded by Alex J. Cavanaugh. Today, the co-hosts are Michelle Wallace, Nancy Gideon, Tamara Narayan, Feather Stone and Liesbet Collaert. That's me! 🙂 May is a big month for some of the members, namely the twelve finalists of this year's IWSG anthology contest. The genre was "fantasy" and the published result, Hero Lost – Mysteries of Death and Life, has just been released on May 2nd. It is available in print and e-book. Congratulations to everyone involved!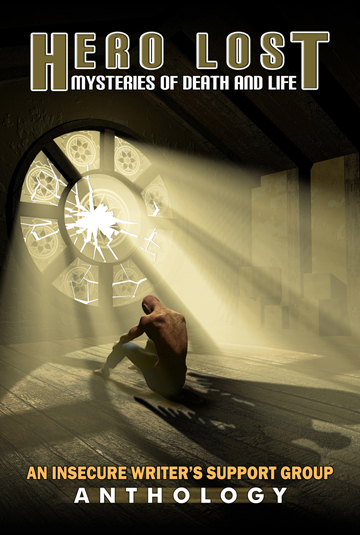 My favorite subjects to write about are personal experiences and travel stories. I have had plenty of adventures all over the world, so there is no lack of inspiration and content, the words come easy, and little research is required. I don't like doing research. Although, with the internet at our fingertips, it sure is much easier than when I was working on high school projects in the early 90s. When I write articles for sailing or travel magazines, I sometimes have to double-check locations and facts online, but that can hardly be called weird or cool.
My aversion to research – I find it boring and time-consuming – is one of the reasons why I am yet uninterested in writing a "how-to" book, whether it is about sailing full-time as a couple, starting a business from a boat in the Caribbean and running it from the middle of nowhere, living frugally while seeing the world, or surviving a 24/7 relationship in a tiny space. Instead, I opted to write a memoir. It seemed like a fun and feasible goal.
"I'm going to write a book," I stated to my husband a year and a half ago. "Sure," he answered, shrugging his shoulders and continuing the email he was writing to a customer. Did he not believe me? He should know better… After being too busy having adventures for over a decade, the moment had come to finally write about them.  We had sold our sailboat in Tahiti and just moved to land for who-knows-how-long, in the fall of 2015.
Our new lifestyle of house and pet sitting throughout the United States allowed for a diversity of weekend activities, while the weekdays found us sitting behind our computers at ever-changing desks. Since then, unlimited electricity and internet in the houses we care for has been a delight. Mark focuses on our business The Wirie, while I work on my memoir. My commitment to this pursuit in a blog post, made it official. Now, I had to persevere.
As with everything I'd like to accomplish in my life, it starts with a surge of adrenaline, when a new idea emerges. I realize there is no better time than now for this particular project or adventure and dive in head first. Then, as with other significant decisions like leaving Belgium indefinitely, deciding to stay in the US, hopping in a camper to explore Central America or jumping on a sailboat for the foreseeable future, reality hits a few days or weeks into it. Was I so naïve to assume that everything in Belgium would remain the same during my years of absence? That I could just live in the US without the necessary documents and hassle? That road tripping 24/7 with a guy you just met would be easy, especially when neither of you speaks Spanish? And, did I really think my seasickness could be replaced by love?
Honestly? No, I did not think about all those things. Just like I did not think writing a memoir would be difficult. After all, I love writing, I love sharing my adventures, and I love inspiring people to live a life less ordinary. I want to prove that an adventurous lifestyle is possible, as partners in love and on a small budget. Writing about my life comes naturally and does not require any dreaded research. I just have to pick my own brain, read through the hundreds of thousands of words I penned down over the years and trigger my memory by browsing an insurmountable number of photos. Sounds simple, right? It isn't.
There is a difference between writing blogs or articles, and a book-size manuscript that needs to be cohesive, inspiring, engaging, intriguing and entertaining. As many of you know first-hand, writing such prose is hard. Especially without a background in literature, with no formal education or practice in writing and with English not being one's native language. But, I mostly struggle with my inexplicable need to dump too much material into the narrative. "It is only the first draft," I think, "I'll have to cut, cut, cut in the next round, and enhance certain passages and insights." Then, sometimes motivated, sometimes demoralized, I trot on. Alone, and winging it.
Jumping in head first, whether it is bungee jumping, snorkeling with sharks or attacking my keyboard, seems to be my personal strategy. I realize things the hard way, by doing with little forethought. I make swift decisions and "deal" with the consequences. Sometimes, it is the only way to attempt – and achieve – the (seemingly) impossible. If we don't leave our comfort zones, never take any risks or leaps of faith, don't take initiative, nothing exciting might ever happen and we will be stuck in the same routine, held captive by the familiar. We only live once and expanding our horizons is an alternative way to happiness.
Do you listen to advice? Do you think ahead when making decisions? Do you take (calculated) risks in life? What motivates you to take action or start a project/adventure? Have you written a memoir?