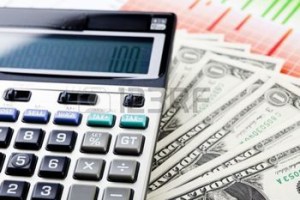 Every month, I post a report of our expenses to show that it is possible to live a comfortable, exciting and relatively adventurous life without being rich. Or even without owning/earning a lot of money. That being said, Mark and I seem to manage one big expense a month for some reason, whether it is car, plane, travel or computer-related. Luckily, we live totally rent-free and in comfort, wherever we end up. 🙂
This report includes ALL of our expenses, for the two of us. Under groceries we incorporate all the food, produce and non-alcoholic drinks (100% orange juice, oat milk for Mark and organic 2% milk for me) predominantly bought in supermarkets. Dining out means eating at a restaurant and/or take-out food. The health category covers medicines and Mark's vitamins and supplements. Utilities are always phone and Skype-related, now that our internet is free. 
We have added a new expense category in May: charity. From now on, we will donate $10 a month to the animal sanctuary Best Friends. And, maybe, one day we will even adopt one of their rescue dogs. We both read a book about this amazing no-kill sanctuary in Utah years ago and the stories of the animals and caretakers still have a place in our hearts.
Here is an overview of our expenses in May. The amount I spent in Belgium is relatively low, thanks to the hospitality and generosity of my parents. It includes 150 dollars worth of chocolate goods I brought back to the US. Yum!
May 2016 Overview:
Groceries:
Travel (three week stay in Belgium + chocolate):
Alcohol:
Household (new tent for our camping adventures this summer):
Dining out:
Health:
Car - fuel (several long drives to Eastern Massachusetts):
Utilities (phone):
Drinking out:
Charity:
Accommodation:
TOTAL:
$426
$325
$100
$95
$92
$83
$63
$48
$48
$10
$0
---------
$ 1290