You only live once, so you better make the best of it. During our limited time on earth, it is important to enjoy life and improve its quality in any way we can. The goal is to generally do what you wish with all the benefits of that choice and the lifestyle itself. For some people, that means buying a bigger house or purchasing the latest gadgets, for others starting a family, adopting a pet or changing jobs. For nomads, traveling extensively provides the best quality of life. We all have different values and what defines quality for some, might cause grievance to others.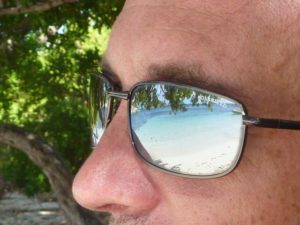 Although nobody is ever totally free, quality of life to me comes with a lot of freedom and opportunities, attained by making certain choices. I value being able to mostly do what I want. To expand my horizons, be in a warm climate, feel loved by my other half, meet interesting people, have good friends and caring family around, interact with amazing wildlife. To come upon glorious views and intriguing sites, possess few things that could hold me back, develop new skills and understanding for other cultures, and be surrounded by peace and quiet.  While most of these desires can be fulfilled while traveling long-term, some cannot, as will become evident in my next A-Z Blog tomorrow: "R is for Relationships".
And then there is this, of course: one can tire of a certain lifestyle that appeared perfect for some time. Your quality of life can still remain high, while priorities alter and new values pop up, temporarily or not… As long as you have control over the choices you make and the means to accomplish your goals, you can determine the quality of your life.
What does quality of life mean to you? How did you achieve living the life you want? Have your choices and priorities altered over the years?